Our Products
With a focus on Artistic Designing, Exquisite Beauty and Outstanding Craftsmanship, we specialize in these completely custom built products.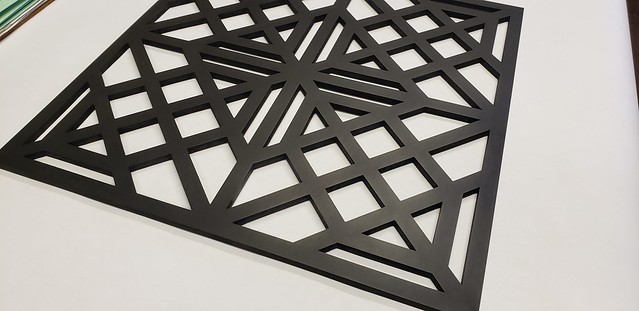 Laser Cutting
We offer high speed laser cutting for mass production (over 100k parts), and short run parts.
We stock various grades of stainless steel, aluminum, cut brass, bronze, and copper.
We occasionally have capacity for emergency orders (12-48 hour turnaround).
Submit RFQ
---
Manufacturing
We offer tunrkey manufacturing of metal parts and assemblies, from cutting to bending to welding and coating of almost any material.
Our capabilities include laser cutting, forming, forging, draw bending, twisting, polishing, and more.
Submit RFQ
---
Structural Steel
Our structural steel division handles all types of structural steel, including architecturally exposed steel, entire buildings, and architectural awnings. We provide drawings, fabrication and erection.
Submit RFQ
---
Custom Ironwork
Our ironwork division is experienced in all types of structural and miscellaneous metal projects, including stairs, railings, awnings, spiral stairs, catwalks, and automatic gate systems for roller coasters.
We work with steel, stainless steel, aluminum, glass, and bronze. We love a good challenging project!
Submit RFQ
---
Public Art
We provide the manufacturing and installation of public art sculptures across the nation, working directly with the artists who receive public art commissions.
Submit RFQ